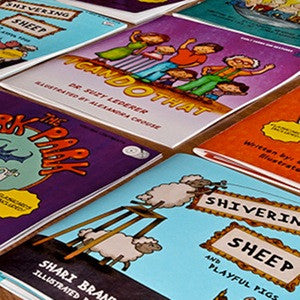 Children's Literature Complete Collection
Product Code: CC25
Buy all twenty-four children's books and save!
Click here for a list of all of our children's books mapped to Read with Me strategies and therapy targets: 
Books in this package:
This package contains ALL 24 books currently in print.  (We are always creating new books so check back often!)

Our children's books are developed to support the development of language, literacy, and articulation in clinical applications. They are also ideal to share with families to help support these important skills at home.

Each book comes with flashcards or other manipulatives to reinforce and extend the concepts presented in the story.  Some are included with the book, others are available as free downloads on each book's product page or on our free resources page.

  



---
We Also Recommend